Carrying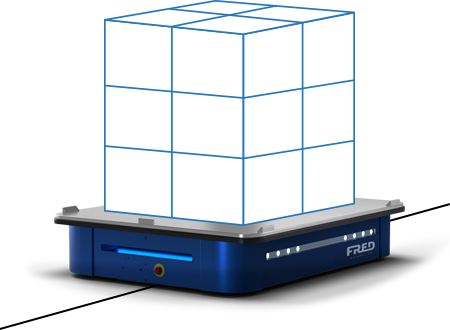 Let Fred carry loads up to 2,500 lb. and 500 lb., respectively. Redeploy your workforce where they're most valuable. And save significant space, money, time, and risk. What could be simpler?
Towing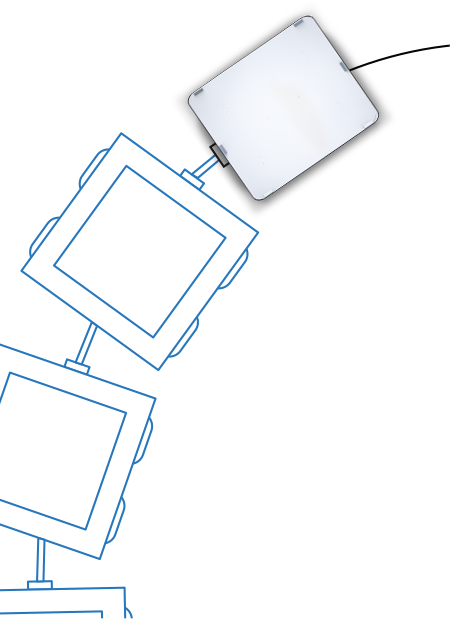 Fred is a towing powerhouse. Why let product take up space at the end of your assembly line when automation can free up space for a new assembly line? The use cases are limited only by your imagination.
Custom Solutions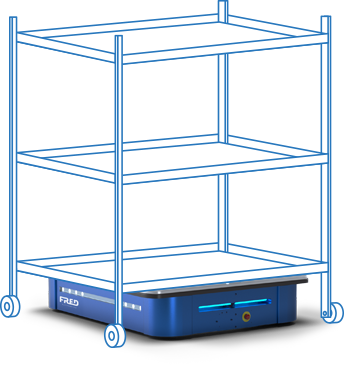 If you can think of it, our team of engineers can probably design it. Fred AGVs are tremendous problem solvers without customization. But some challenges are unique. So are our solutions.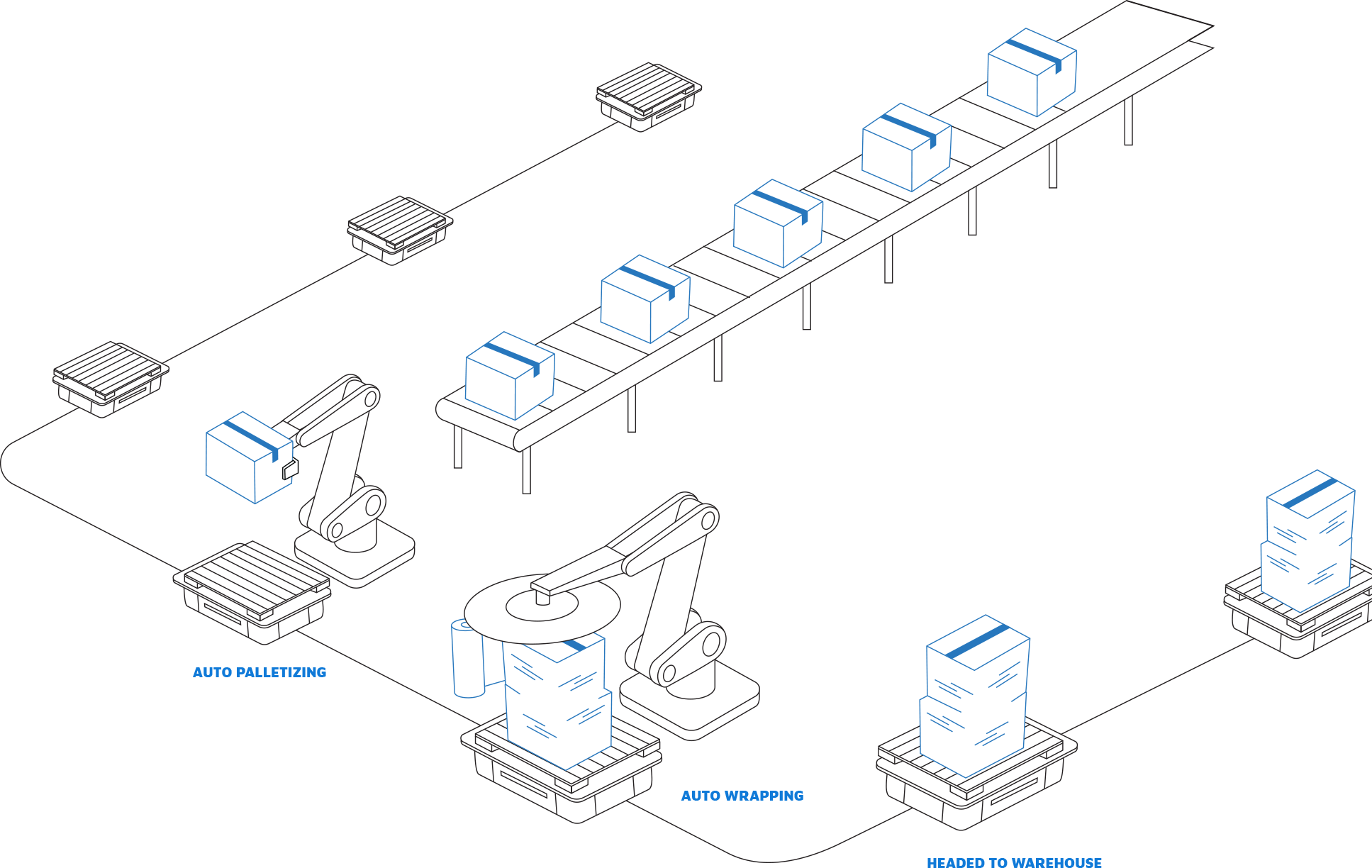 What should you expect
when your AGV arrives?
Setup so simple you'll be up and running in 2 hours.
3. Install Magnetic Tape Path
It almost seems too quick and easy to be true. But it is. In fact, Fred AGVs complete installation instructions fit on just one page.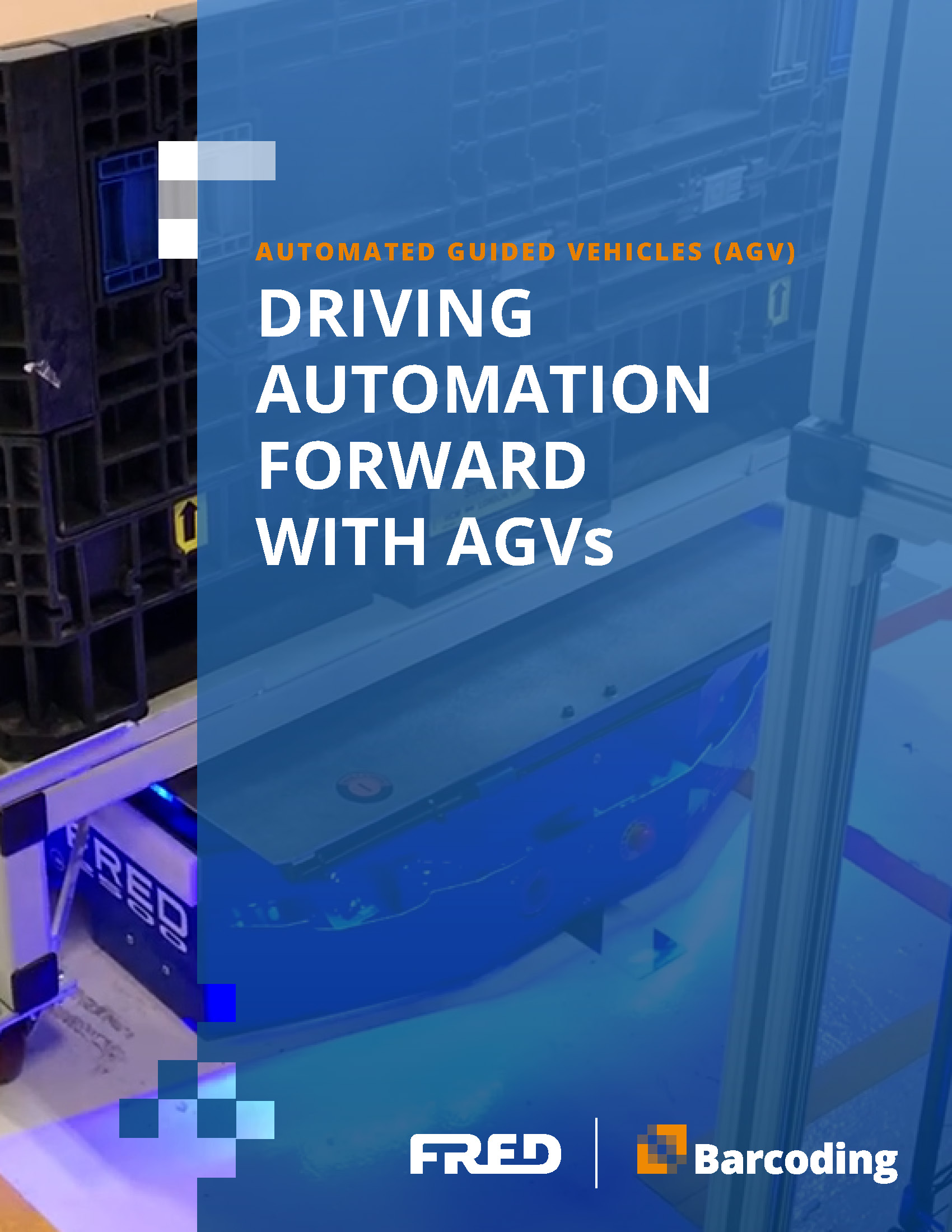 Whitepaper
Read our whitepaper to learn how Fred can optimize your End of Line packaging processes with stretch wrappers, conveyors, palletizers, and more.
Download