Simplicity
Compared to other AGVs, Fred is remarkably easy to set up, use and maintain.
Guided by easy-to-install magnetic tape so you'll be up and running in two hours
Path adjustments are even quicker and easier than the initial setup
Doesn't use WiFi, GPS, or Bluetooth, so there are never any connectivity issues or hacking concerns
No programming, expensive IT support, or software maintenance agreements required
Other AGVs & AMRs

Automated charging

Requires no software

Requires no ongoing IT

Requires no WiFi, GPS, or Bluetooth

Impervious to hacking

Unlikely

Easily adjustable to infrastructure changes

Can be maintained by existing personnel
Productivity
Fred AGVs are mobile productivity powerhouses that create new opportunities for efficiency in your facility and among your workforce. And both drive near-instant business results thanks to the quickest ROIs you can find from any AGV on the market.
Works hard and without breaks 24/7/365
Reduces product and facility damage caused by human transport
Solves labor-shortage issues and employee-training investments
Frees up significant space for additional manufacturing lines or warehousing
Stuck moving materials
Inefficient use of time
Unstimulating work leaves little opportunity to problem solve
Constrained by labor shortages
New labor more expensive to onboard, train & license
Often needs to work overtime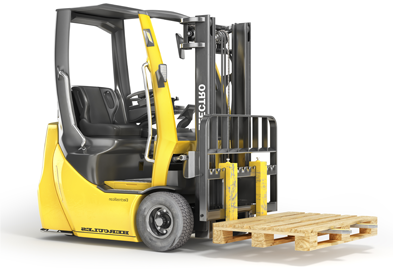 Redeployed to more valuable tasks
Focused & productive use of time
New opportunities for stimulating
work & problem solving
Freed up despite labor shortages
New labor less expensive to onboard, train & license
Enjoys desired work-life balance & more productive shifts

Before
Forklift Traffic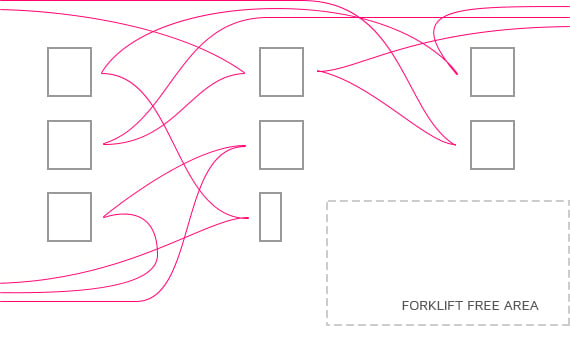 After
No Forklift - Fred Path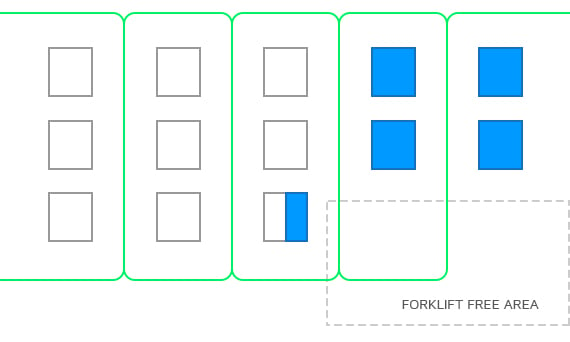 Flexibility
Compared to conveyors, forklifts, pallet jacks, and tuggers, Freds are extremely flexible in their abilities to solve your challenges.
Works in nearly any warehouse or indoor space to serve many applications
A variety of customizable ways to move goods on- and off-platform
Manage a multitude of load types with up to 2,500 lb carrying and 5,000 lb towing capacities
Reconfigure paths at any time to free up floor space or change projects
CONVEYOR

FORKLIFT

PALLET JACK

Up to $1,000/ft2 +Downtime

Automated EOL Integration
Durability
Fred AGVs are built like tanks—inside and out. Despite requiring far less maintenance, they can outlast forklifts, tuggers, conveyors, AMRs, and other AGVs.
Powered by the industry's most robust wheel drives to decrease maintenance, breakdowns, and downtime
Heavy-duty steel construction and smart design makes them nearly impervious to damage
Super-strong, large, long-lasting wheels easily handle the rigors of repetitive motion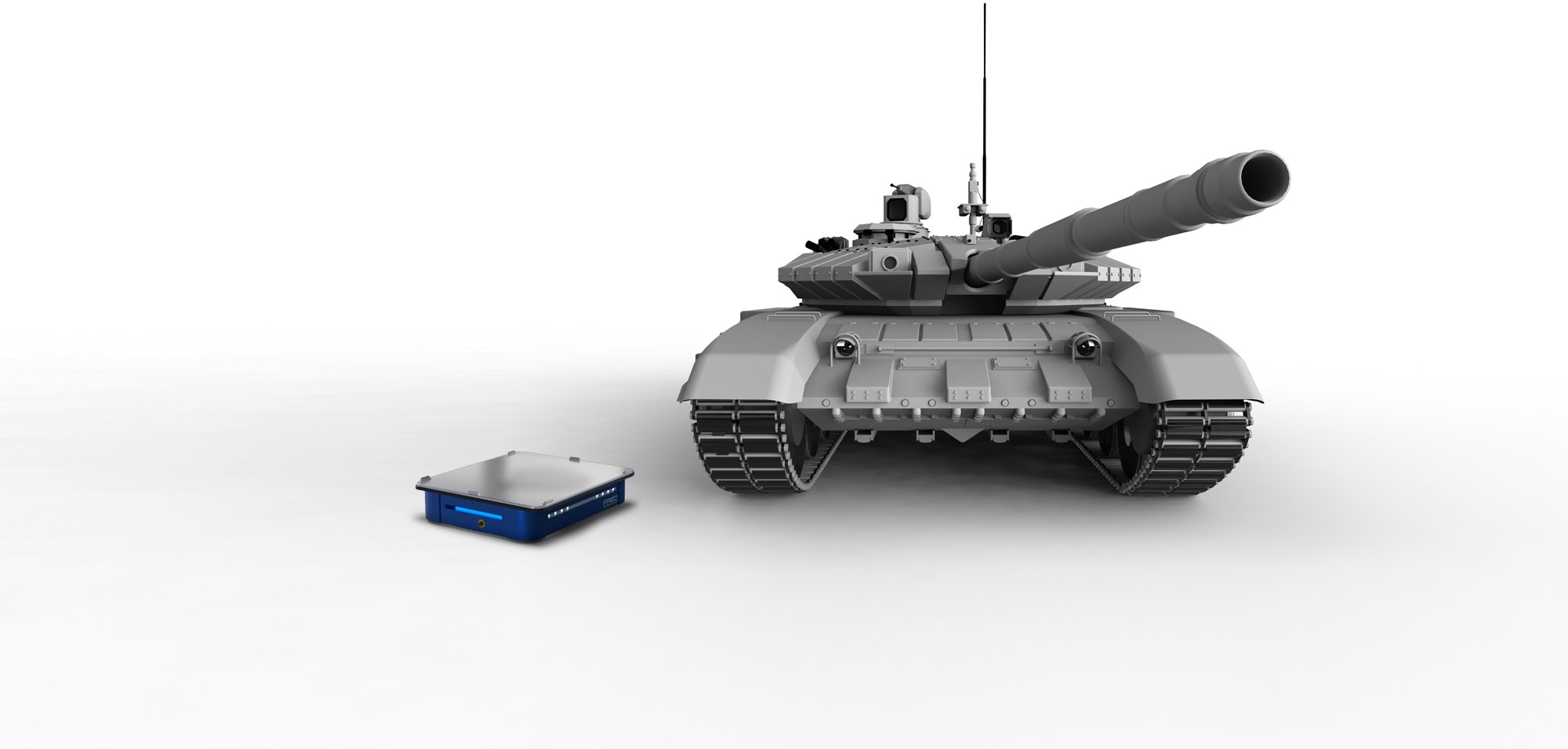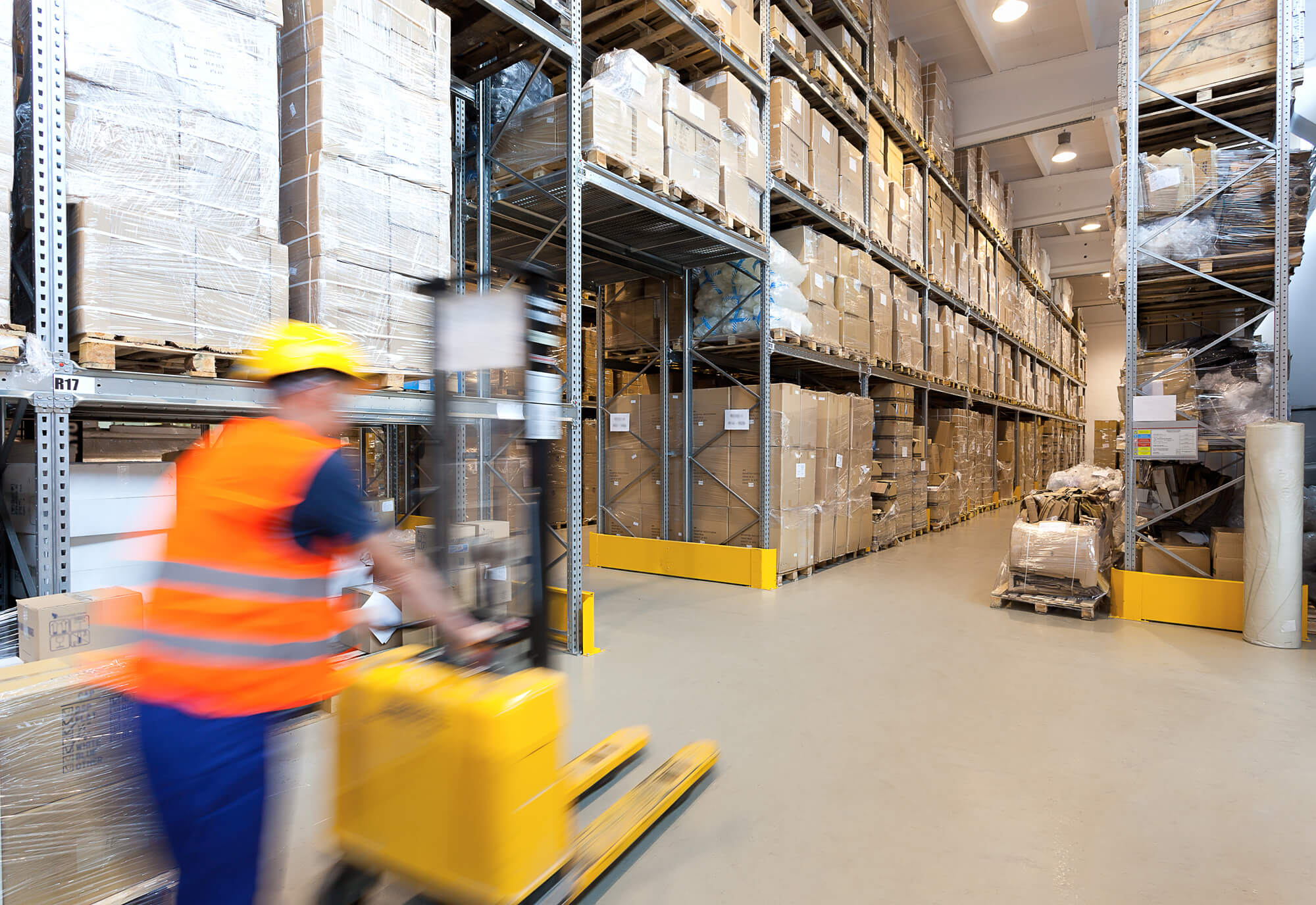 Specs & Options
Fred
500 lb. empty weight; 2,500 lb. max payload; 5,000 lb. max tow load
52.3" (L) × 44.3" (W) × 10.8" (H) with top plate
Up to ~1" ground clearance for use on uneven floors
Two 12V AGM batteries standard
Standard platform for 40" × 48" & euro skids for easy loading
Bidirectional for operational flexibility
Compact Fred (Freddie)
250 lb. empty weight; 400 lb. max payload
43.0" (L) × 22.7" (W) × 9.6" (H) with top plate
Up to ~1" ground clearance for use on uneven floors
Two 12V AGM batteries standard
Bidirectional for operational flexibility
Towing Has Never Been So Easy
The towing option allows Fred to tow loads of up to 5,000 lb. depending on dolly capacity. This option also enables the quick removal of loads without needing to wait for an available forklift.
What's Included
The towing option uses one of two available spring-loaded hitches (depending on the application) to hold the dolly tongue to the hitch on Fred. Dollies are available in diverse sizes to suit your needs.
Always at the Ready
With contact charging, you never need to worry about keeping Fred or Freddie juiced up and ready to go. Contact chargers allow for automatic charging whenever stopped at charging locations.
What's Included
Contact charging includes a collector mounted on the side of Fred or Freddie, a floor pad, and a plug-in charger. The charger plugs into a 15A minimum AC power outlet. No power will flow to the contact pads until the AGV connects and the charger detects a battery ready to be charged.
Use Case
Contact charging is ideal in a 3-shift operation. The contact charging location should be selected so Fred or Freddie spend the majority of their idle time on the charger. You may also want to use contact charging to ensure they're automatically charged for a 1- or 2-shift operation. In this case, you want to be sure they stop at the charging location for the full length of any unused shift. It's possible to install multiple contact chargers if you're unable to ensure the AGVs can stop at just one location.
Command Without Commanding
IR communication makes it even easier to collaborate with Fred or Freddie. Trigger either AGV using an electronically generated signal.
What's Included
One IR module is mounted on Fred or Freddie and the other is mounted on the user device such that it's within 1m and has a line-of-sight view of the module mounted to FRED.
Use Case
IR communication is ideal for automating assembly lines. This option allows Fred or Freddie to interface with a computer or PLC. Using this interface, Fred or Freddie can be commanded to move to their next locations without the need for a person to press a "START/STOP" button.
Bring on the Third Party
The signal connector allows access to Fred or Freddie's START/STOP buttons via third-party on-board electronics.
What's Included
The signal connector is a 4-pin connector option offered to system integrators who wish to install onboard electronics on Fred or Freddie. The connector provides +24VDC, ground, Go forward, and Go reverse.
Use Case
Fred and Freddie have been carefully designed to be as simple to implement into your daily operations as possible. But some applications will require even more computational control over their actions. With the signal connector option, either AGV can be programmed to follow any set of instructions in line with their movement parameters.
Beckon from Afar
Wireless control buttons duplicate the functionality of the buttons on either end of Fred or Freddie, but can be triggered from up to 100 meters away.
What's Included
All you need is a wireless START/STOP button. Buttons are available in an assortment of colors. One wireless receiver is mounted on Fred. Contact us for details.
Operation
Buttons will come from the factory preprogrammed to control either Fred or Freddie. Different colors can be set to trigger different directions of travel. The buttons are designed for line-of-site operation. There's an indicator light on the button which will flash green if Fred or Freddie receives a good signal, yellow if a weak signal, and red if no signal. If the indicator light flashes red, reposition the button or move closer to either AGV and press again.
Increase productivity. Reduce costs. Optimize your facility.
And gain a powerful new competitive edge. Achieving automation's full potential—and blazingly fast ROI—has never been so easy.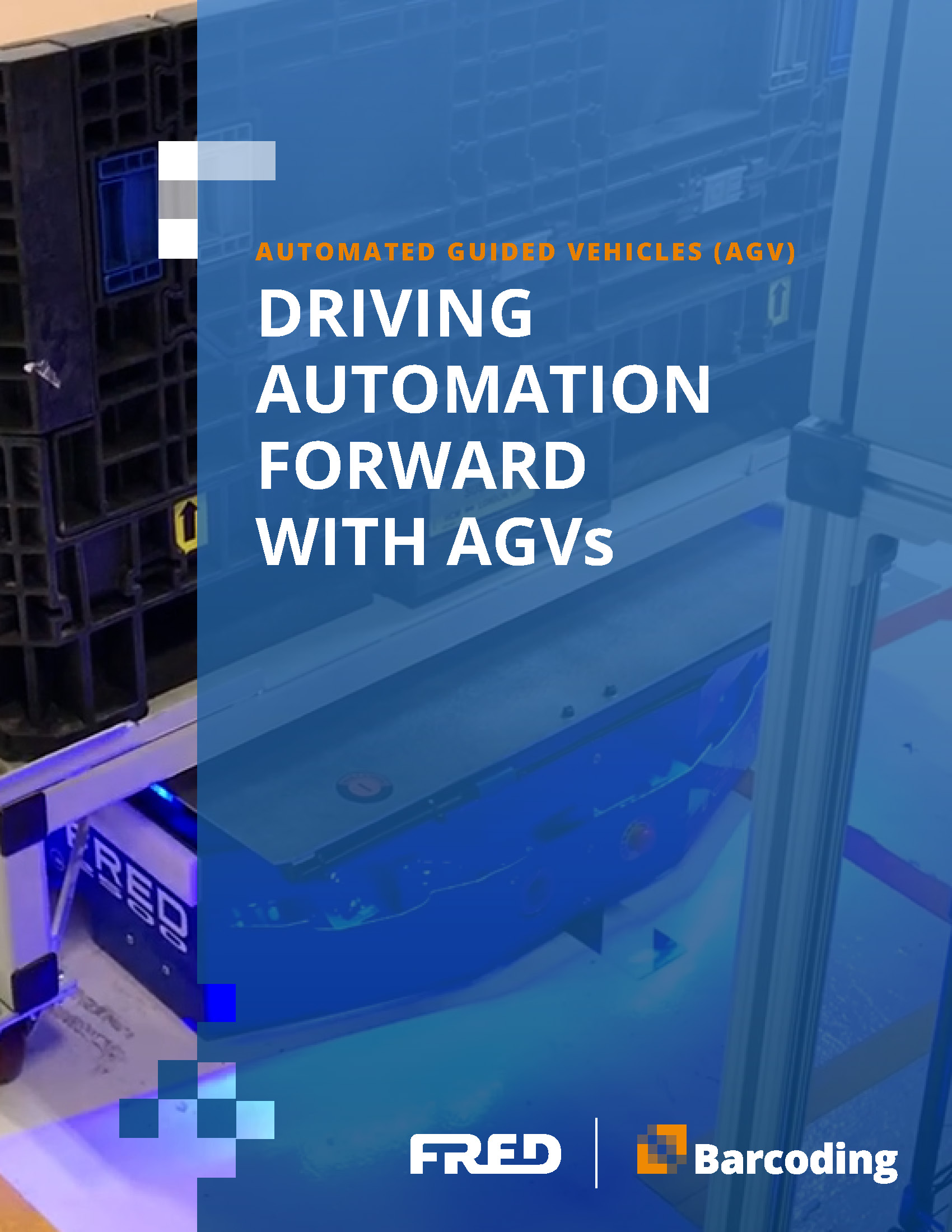 Whitepaper
Read our whitepaper to learn how Fred can optimize your End of Line packaging processes with stretch wrappers, conveyors, palletizers, and more.
Download